bar at Walchsee
Culinary delights, drinks and live music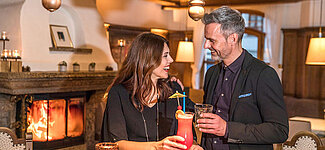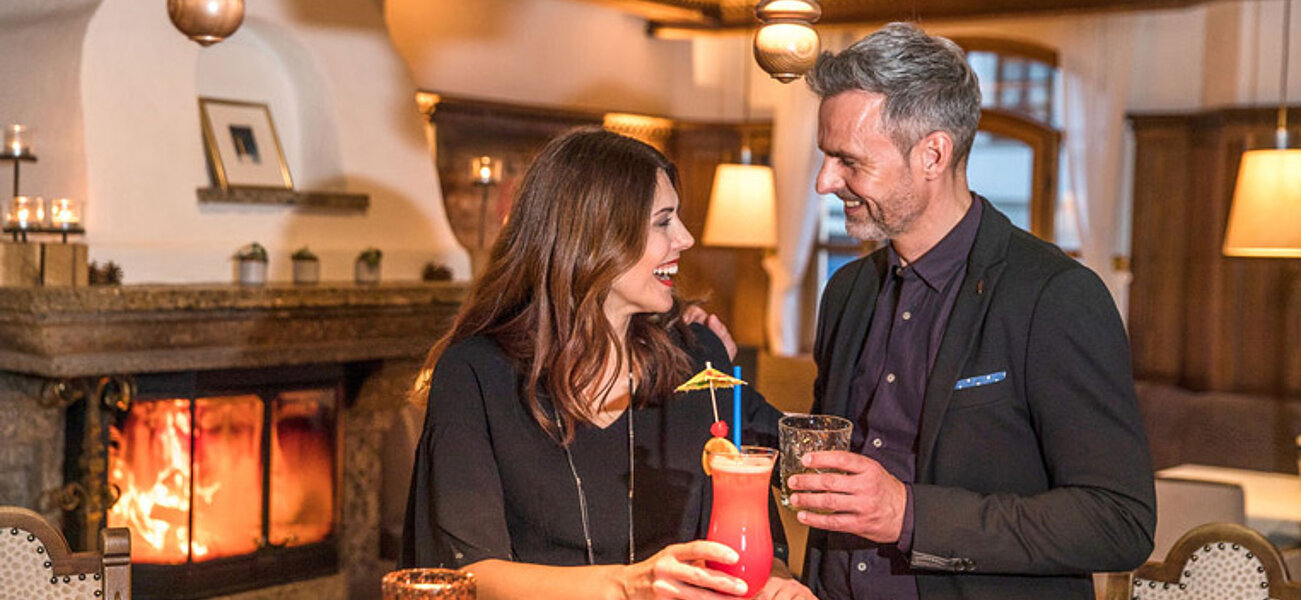 Here you can enjoy a feast to your heart's content ... even if you are not a hotel guest, because our hotel bar is open to all guests. Whether on the terrace in the middle of the action or in the quiet courtyard amidst the beautiful pond area ... you are sure to find a suitable spot for a snack and a few cool drinks. The rustic interior of the bar provides a homely feeling and the fireplace provides cosy warmth in winter.
Every day from 12:00 to 17:00 we serve delicious snacks for in between:
Filled wraps
Salad plate
Tyrolean snack platter
Beef broth with chowder
Walchsee burger
Tyrolean dumpling trio
Various cakes and strudels
Delicious ice cream bakers
Snacks for children

Menu

Enjoy it.
A glass of red wine and live music ... sounds good? Then you've come to the right place. In our hotel bar there are regular live music evenings with various artists from "Luca Adamo" to "Old Flegl". The next dates would be:
Monday, 18 October 2021: Live music evening with Marco Mandolino Man
Monday, 25 October 2021: Live music evening with Marco Mandolino Man
Friday, 29 October 2021: Live music evening with the "Old Flegl"
Monday, 01 November 2021: Live music evening with Marco Mandolino Man
Ein bisschen Dolce Vita Feeling gefällig? Jeden Montag ist unser Fokus auf "Bella Italia" und wir bieten ein köstliches italienisches Buffet für EUR 36,00 begleitet von italienischer Musik von "Marco Mandolino Man". Es erwartet Sie ein kalt - warmes Buffet mit Frontcooking Station und italienischen Spezialitäten. Kommen Sie vorbei oder reservieren Sie gleich jetzt einen Tisch unter:
+43 5374 5331
info@hotelwalchsee.at