Beauty Treatments at Das Walchsee
Our cosmetics offers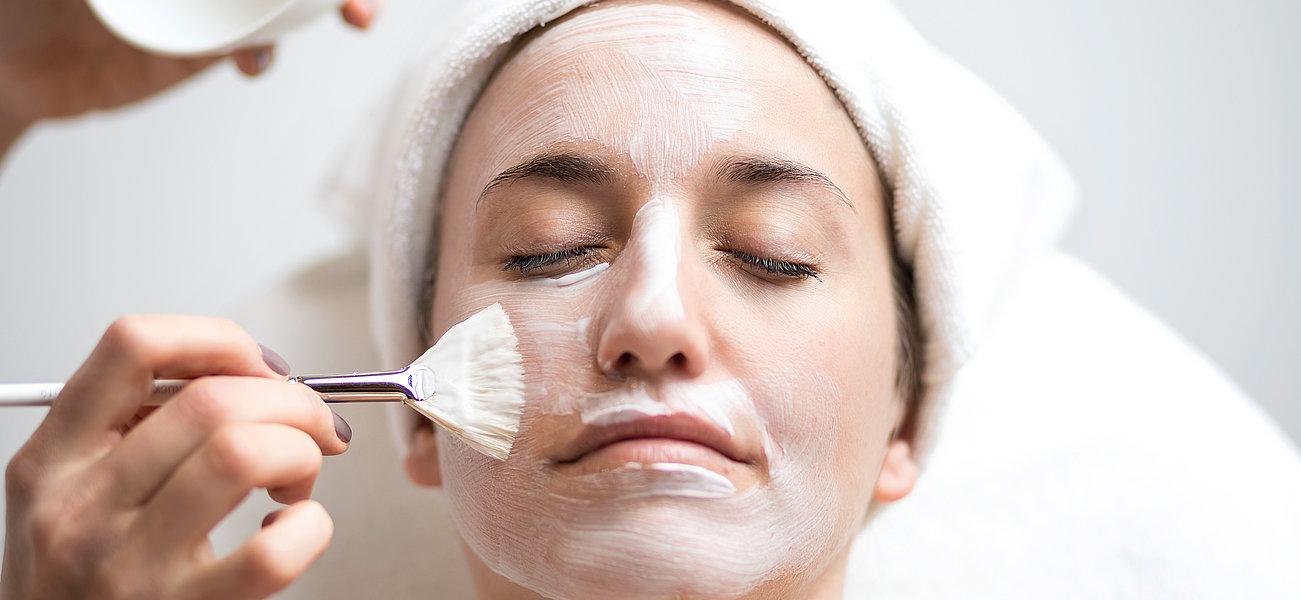 Is your whole day planned out with a wide variety of activities? Would you like to enjoy a relaxing end to your day? Here with us in the Relax area, our offer is specifically tailored to suit your needs.
There is something for everyone here with us in Sportresort Das Walchsee, whatever age they are. Little beauty flaws are corrected with our extensive cosmetic treatments. A manicure and pedicure for your nails is like the icing on the cake and a lovely facial treatment freshens up your complexion.
This special treatment, teamed with our specific, low-fat fare, helps you lose weight and provides a smoother and tighter complexion. The perfect treatment for losing some weight, to reduce your dress size and detox your body. Cellulite and fatty deposits are reduced and your tissues tightened.
Special wrap technique combined with detoxifying herbs
Thanks to compression, the wrap increases your body temperature, fat burning is enhanced and your body eliminated waste products thanks to increased sweat production. Any areas of waterlogging are removed and circumference measurements throughout your body are visibly reduced. The induced occlusion effect enhances uptake of active ingredients from our own herbal oil blends.
Special wrap technique geared to promoting lymph flow
Detoxifying
Stimulates the circulation
Reduces circumference measurements throughout your body
Strengthens the immune system
Promotes circulation
Reduces cellulite
Loosens muscles
Detoxifies - releases accumulated fluid
The perfect treatment for purifying and detoxing and to tighten the tissues throughout the body. A special wrap technique to measurably treat problem areas and cellulite, fatty deposits and reduce water retention.
5x wraps incl. sauna (15 mins sauna session to warm up, 15 mins wrap, 25 mins sauna session with wrap, cold shower)
5x Vibration massages 25 mins
Specific low-fat meals as part of full-board (not included in the wrap price)
Detox tea (our own blend of herbs - different blend daily)
€ 595.00