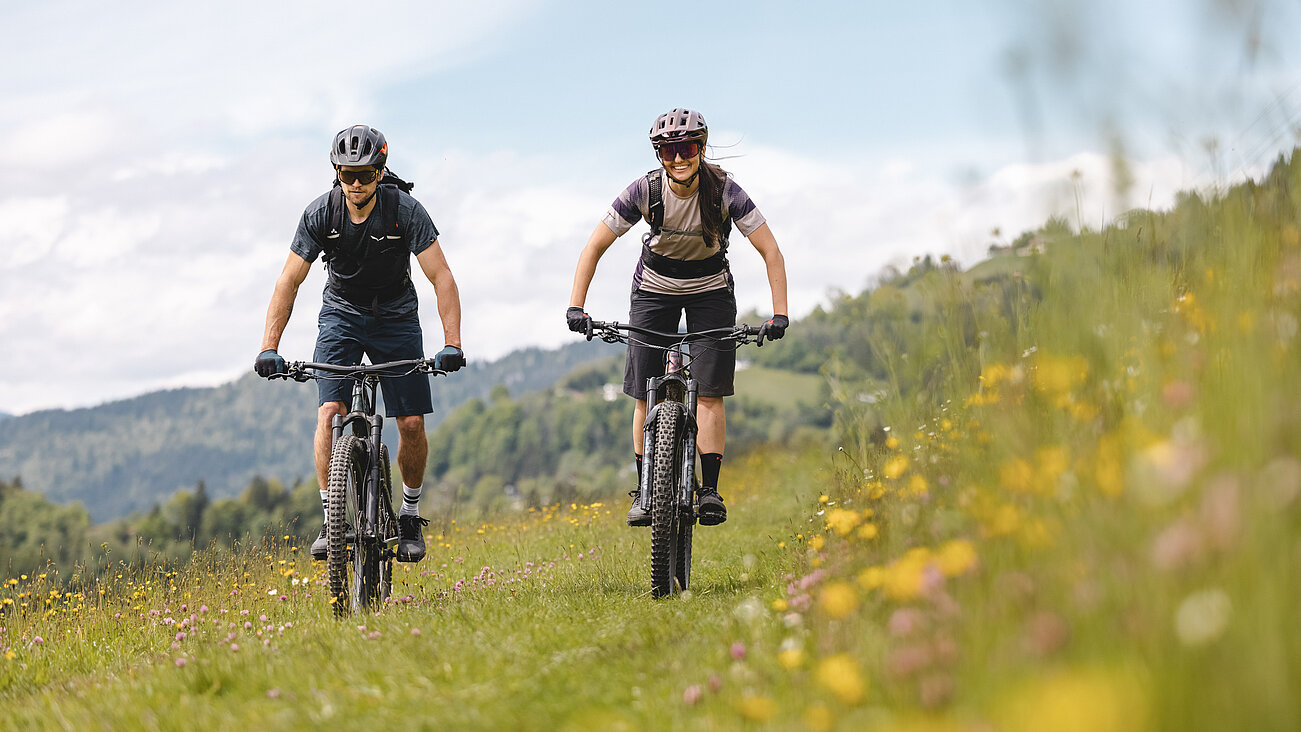 Bike hotelwe are partner of Mountainbike & Roadbike Holidays
Das Walchsee Aktivresort
Welcome to welfare!
Wellness has a long tradition here
When it comes to well-being, in fantastic Kaiserwinkl in Tyrol we provide a premier location – in every sense. After all, Walchsee Sportresort was the first wellness hotel in the region; at that time it was called Hotel Schick.
The name has of course changed, but the pioneering spirit that surrounds the hotel, has not. We utilise to the full our wealth of experience gleaned from a wellness tradition dating back many years, always bringing it into harmony with the contemporary. The last time being in 2017, when all the pubic areas and many of our rooms were refurbished, re-designed and then re-opened. Fresh from the fountain of youth...
Wellness is much more than just a bubble jet or a sauna session. Discover our holistic concept of exercise and regeneration – MOVE & RELAX – and be pampered with our cordial Tyrolean hospitality.
We look forward to welcoming you!
Daniela Wobornik - Hotel Director and team
Wellness and relaxation during a holiday at Tyrol's Walchsee
The unique combination of wellness and sport with our Move & Relax concept helps you to regenerate your body while you are on holiday. Relaxation and recovery packages guarantee Health and Fitness at the highest level. Our 4-star hotel Das Walchsee provides a sauna area, indoor and outdoor pool (sports pool), fitness room and an extensive range of exercise activities, right at the lake and in or exercise room. Our staff in the Beauty & Wellness department take care of your well-being.
Sport and fitness in Tyrol's Kaiserwinkl region
The Kaiserwinkl region provides holiday-makers with an extensive selection of leisure, sports and fitness activities. In summer around idyllic Walchsee and in winter too, there are countless offers available to sort out mind and body, and use exercise to focus on your own health.
The 4-star hotel Das Walchsee provides its guests with an extensive range of hiking, cycling, water sports, climbing, tandem, riding, golf and tennis in the summer through to skiing, cross-country skiing, ski tours and plenty of other activities in the winter.
Along with the sporting opportunities available during a holiday, the Kaiserwinkl region in Tyrol also provides a range of functions and events in the surrounding towns, along with unique sights and excursion destinations which are just waiting to be discovered.
The utmost comfort for your recuperation
Our rooms provide the utmost in 4-star comfort for your stays in your hotel, Das Walchsee. Choose from Classic, Superior, Deluxe or Family rooms, as per availability. Send us your no-obligation enquiry and enjoy a relaxing and, at the same time, an active holiday at tranquil Walchsee in the Kaiserwinkl region in Tyrol.
Let us pamper you with our cordial Tyrolean hospitality .