Relax in Walchsee
Our Relax offers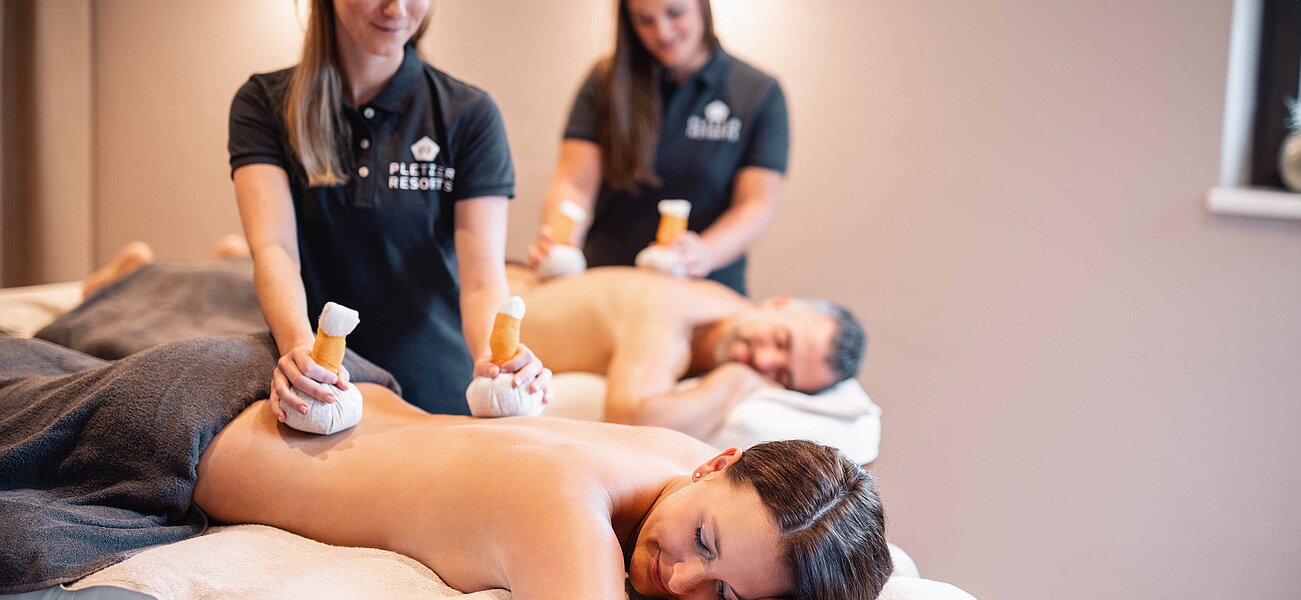 An ideal location between the lake and the mountains enables you to get to know our region and also to discover our Move & Relax programme. After an action-packed day you ought to relax so you can stay in balance. For this, you need the right apportionment of exercise and regeneration. Whether it is a massage, cosmetics or a herbal wrap treatment - here you will come across everything that helps with your personal recuperation and which pampers your body.
We would definitely ask you to reserve in advance to enjoy our Move & Relax offers. To be able to keep to appointments which are very close to one another, we would ask that you always arrive in the Move & Relax area 5 minutes before your treatment. If you intend to cancel, we would ask you to let us know up to 24 hours before your planned treatment. In the event of later cancellation, we have to charge 100% of the treatment price. We apologise for any inconvenience this may cause.
Appointments can be arranged at the Move & Relax Reception and at main Reception.