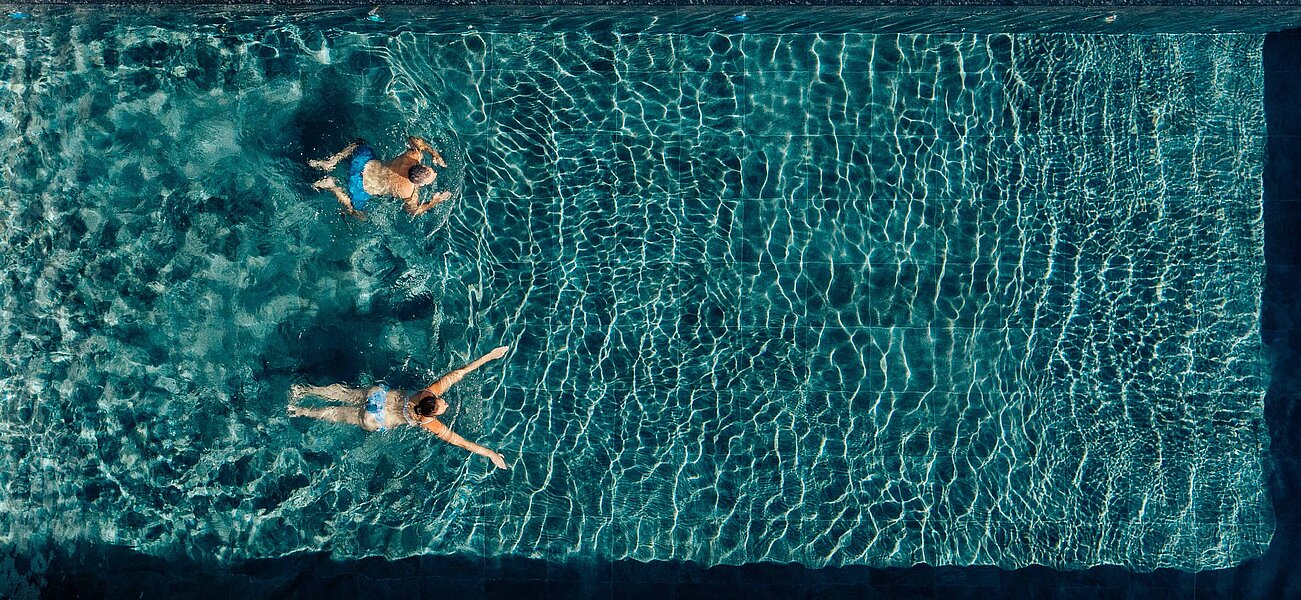 Time for a swim at Das Walchsee Sportresort
Swimming is a sport that can be enjoyed by people of all ages. The feeling of weightlessness that comes with movement in the water is something no other sport can offer. Do your laps in our 24.5 m combined indoor and outdoor pool. Whether it's a relaxed plunge or a sporty dip and swim away from the stress of everyday life.
We heat our pool area to a pleasant 30 °C all year round. In summer, our sunbathing lawn invites you to enjoy extensive pool days. For the perfect refreshment, we mix your favorite drink at our pool bar.