Welcome to a new sense of well-being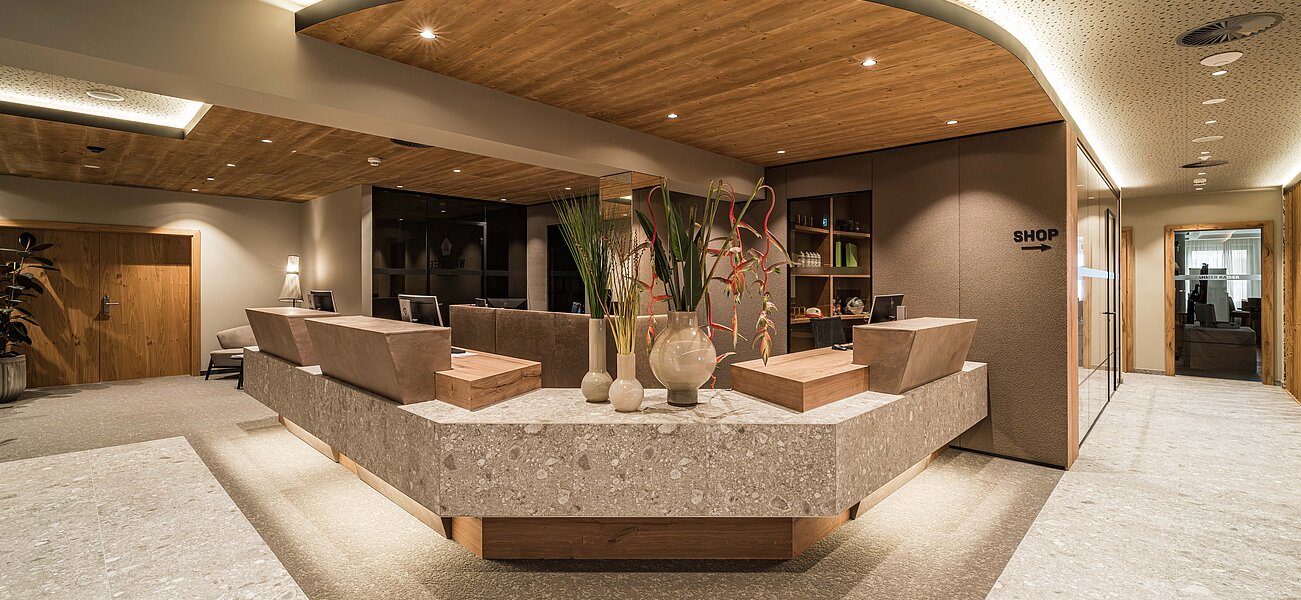 Arrive. Come in. Feel good. We are looking forward to welcoming you in a new ambience from 13 May 2023 after extensive modernisation. We guarantee you the highest level of comfort for your inner balance during your active time out.
Everything stands and falls, as they say, with the first impression. The previous lounge area will become the new, open and inviting reception as well as the feel-good lounge with fireplace, where we will welcome you warmly and you can immediately feel at home.
In addition to a more open and generous reception, we will also revive our Move & Relax philosophy. With the holistic movement and wellness offers in the house and in the region, you will find your inner balance and the harmony of body, mind and nature in the future. The fitness room with the cardio & strength training equipment remains on the ground floor and gets an upgrade, where you can actively move to maintain or improve your health level. Our movement room is moving to the first floor, where inspiring group training sessions for greater well-being will take place. Here, you'll enjoy a beautiful view of the pool and a small terrace while you work out. Do yourself good. With the holistic Move & Relax approach, you combine exercise, relaxation and energising nutrition according to your personal goals.
Our completely new premises have a special charm: The new Move & Relax meeting place can be used as a place of inspiration for new ideas or to exchange information and meet like-minded people. Or simply unwind while browsing and shopping in our new shop with high-quality, comfortable active wear. Consciously take your time and let yourself be inspired.
Our Move & Relax philosophy is rounded off by the vital and regional energy cuisine at breakfast and dinner, which you will soon be able to enjoy in the modernised restaurant. The ideal end to a harmonious day can be found in our new bar area, which is also being redesigned. There you can end your evening in comfort with a glass or two.
We look forward to seeing you!
Look forward to an inviting ambience and modern feel-good areas in the colours of nature that will transport you into a world of relaxation.
Ask for your time-out now or book directly online and be one of the first guests to feel the new sense of well-being as soon as they arrive after the reopening.
Do you have any further questions?
T +43 5374 5331 · E info@hotelwalchsee.at
Mon - Fri: 09.00 am - 05.00 pm (staffed on site)
We look forward to welcoming you back to our active resort very soon!