Ski tours through Tyrol – Winter fun at Walchsee
Experience the snow-covered natural surroundings in the winter on the Heuberg and the Karkopf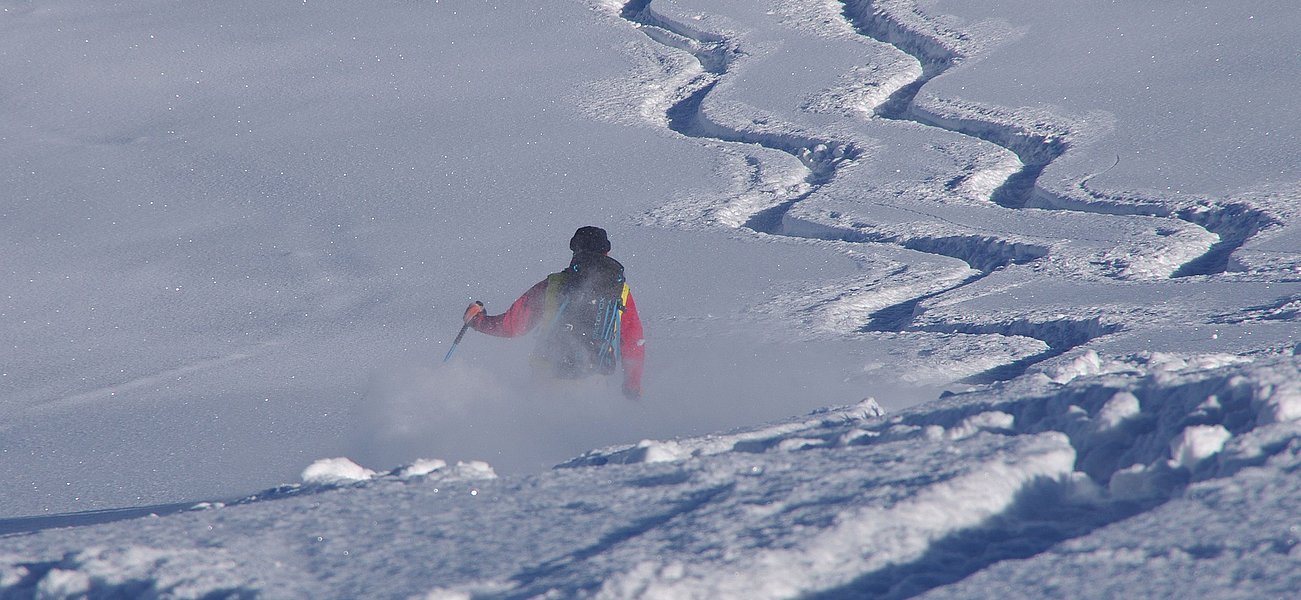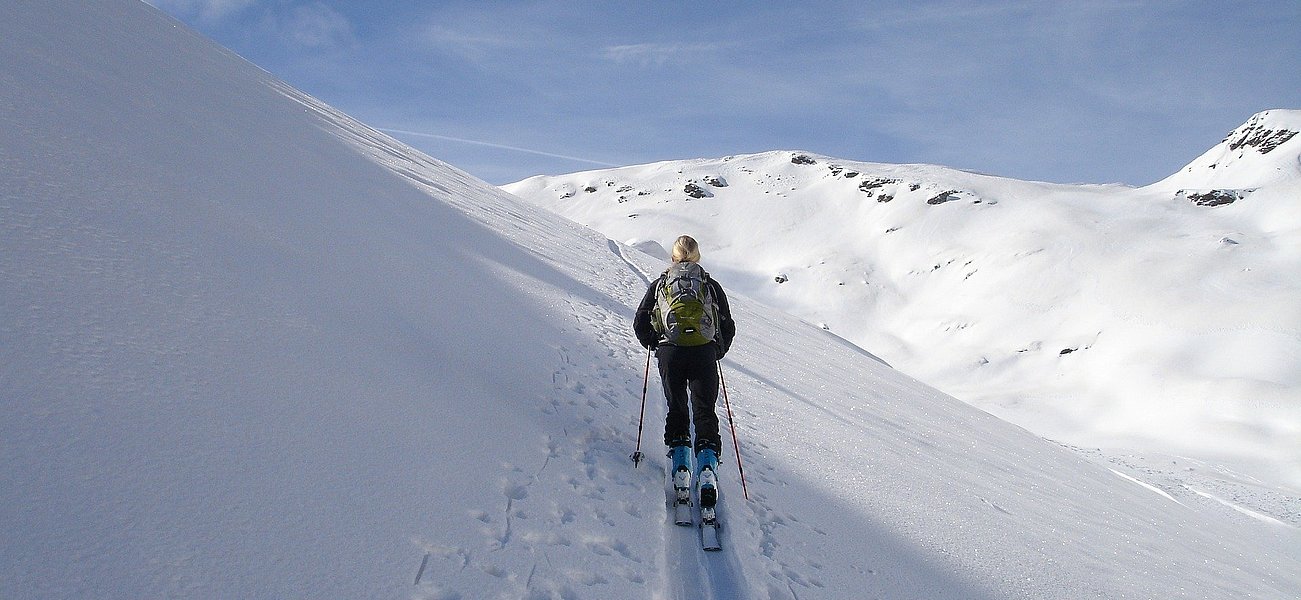 Winter holiday in Walchsee Sportresort
During a wonderful winter holiday, an overnight stay combines harmoniously with sport and wellness. Our hotel presents this concept of exercise and regeneration – Move & Relax! After a few hours' excursion through the snow-covered landscape, dreamy relaxation offers in the hotel provide temptation. A stay in the sauna area and an invigorating massage revitalise body and mind.
The ideal winter sport at Walchsee is ski touring. Adventure-packed ski runs and variety-packed ascents provide unforgettable adventures in the region. At our hotel reception you can get tips and suggestions for an optimum ski tour. We are here for you!
Ski tours in Austria: dreamy ski slopes on the Heuberg
To the south of Walchsee is Tyrol's Heuberg. Ski tours over the South and east ski slopes of the Heuberg are especially popular. The view into the valley to Walchsee has a magical charm. Ski tours to the Wilder Kaiser in contrast provide impressive jagged rocks, which awaken more reverence for the untamed natural surroundings.
Tourers also get to look forward to open meadows and forests which have that winter, snow-covered look. The views above Wolfringalm inspire too. The final steps just before the summit open out into a steep ascent on the south ridge. When weather conditions are good, this can be accessed on skis with no problem at all. A ski tour with ideal slopes opens up enchanting views into the expanse and provides the requisite variety.
Details about ski tours on the Heuberg:
Region: Kaiserwinkl am Walchsee in Tyrol
Duration: ca. 2 1/2 hours ascent time
Difficulty level: Easy to moderate, depending on the tour
Metres ascent: 900 metres
Special features: Short forested routes and extensive slopes with breath-taking views
Flat ski tours: Ski holiday on the Karkopf
Tourers adore the Karkopf to the north of Kranzach for its wonderful winter landscape. The view to its summit present an extensive mountain landscape with fantastic views. With this ski tour being very easy it is possible to enjoy the unforgettable backdrop to the full.
The tour begins through the forest road, initially with a flat ascent. It then opens out into a bend which proceeds round the slope. This section is pleasing thanks to its particularly wonderful views. To recover, there is another, flatter section which proceeds in part discreetly downhill. The summit can then be scaled at full steam, then the refreshing descent enjoyed.
Details about ski tours on the Karkopf:
Region: Kaiserwinkl am Walchsee in Tyrol
Duration: ca. 2 hours ascent
Difficulty level: Somewhat easy; depending on the tour
Metres ascent: 950 metres
Special features: Flat ski tour with long, drawn-out routes in tranquil natural surroundings
Advantages of ski tours at Walchsee
Ski tours at Walchsee are flexible when it comes to making a choice and provide lots of different options. Flat tours, variety-packed terrain and longer sections can be accessed depending on your preference. So every day new adventures are right on the hotel doorstep. Tour skis are available to hire if required in the hire point just a few minutes walk from the hotel.
Refreshing descents
Numerous popular climbs
Heuberg at 1603 metres
Karkopf at 1510 metres
Advice available at Reception
Other activities for your winter holiday in Das Walchsee Sportresort:
Ice-skating & curling
Tobogganing & Sledding
Hot air balloon rides
Horse-drawn carriage ride
Snowtubing & Snowbiking