Hotel and holiday at the lake – Paradise on Walchsee
Dive and swim in the warmest swimming lake in Tyrol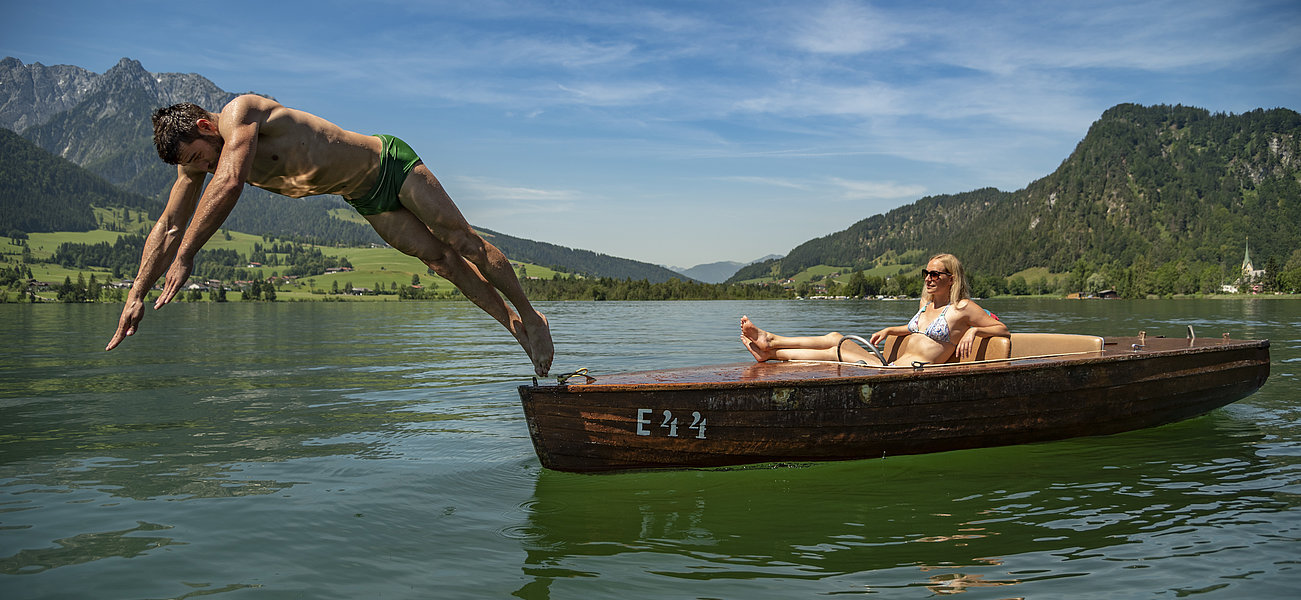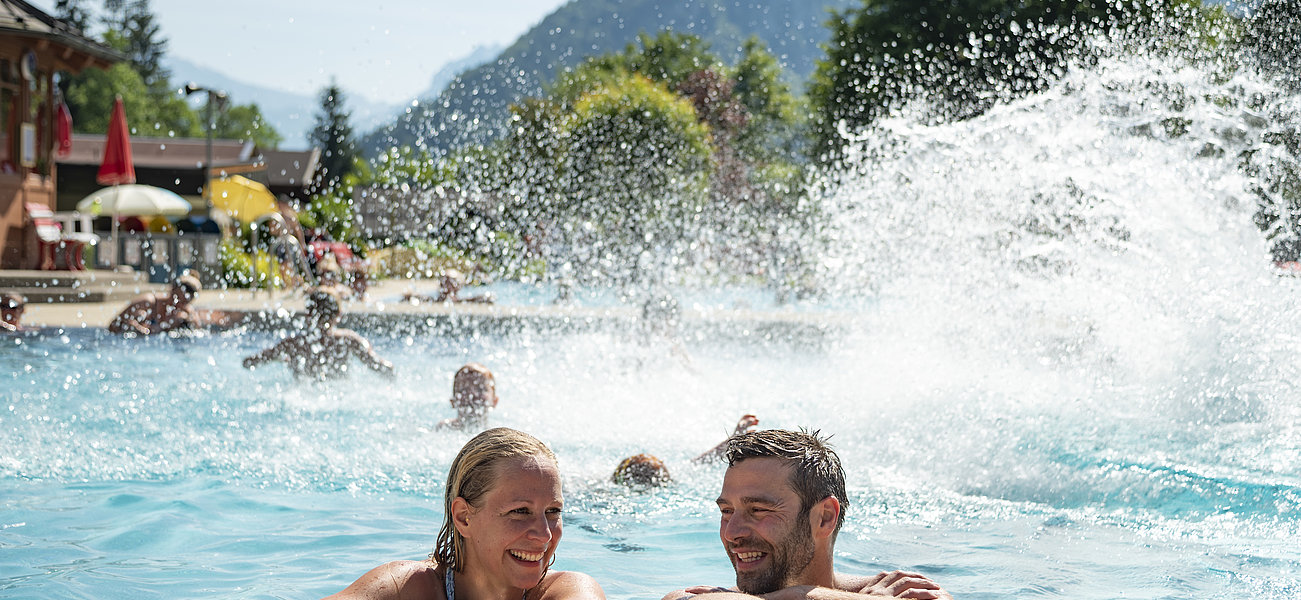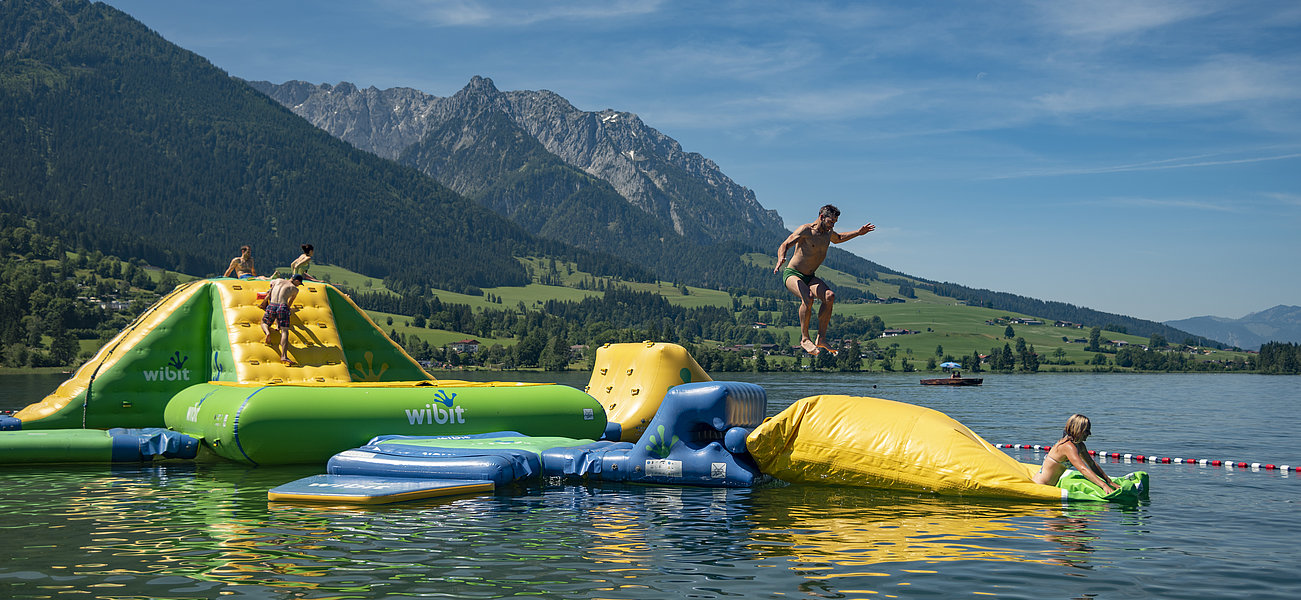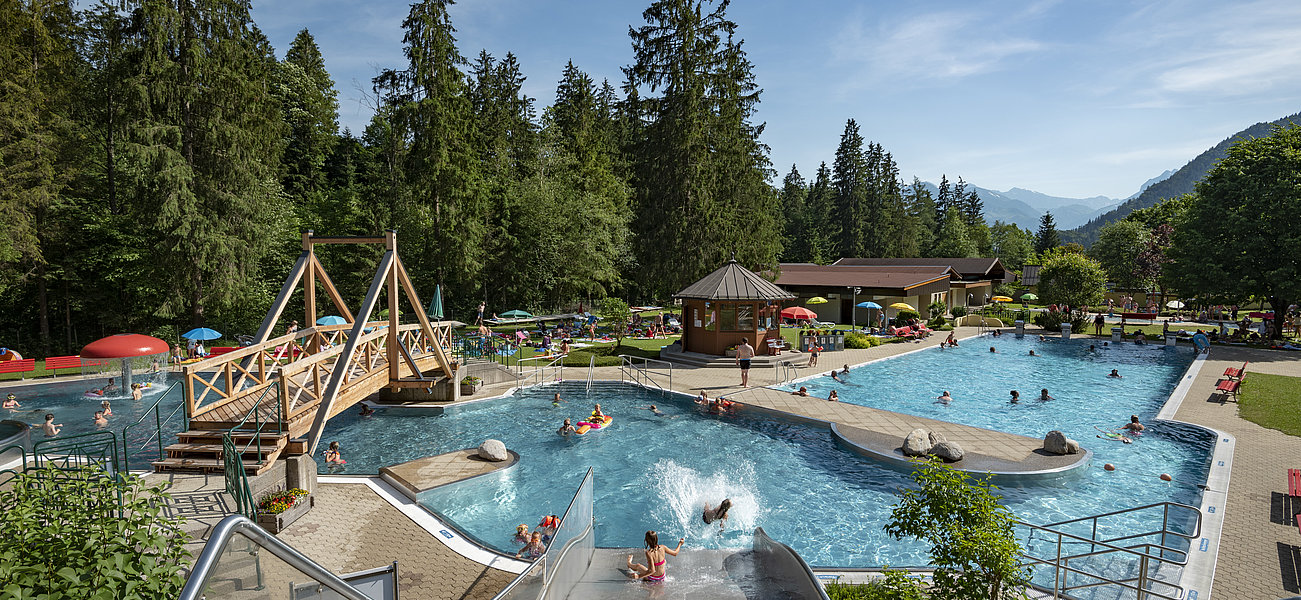 Wellness hotel at the lake: Das Walchsee Sportresort
Das Walchsee Sportresort is a 4 star hotel at the lake in Tyrol. We inspire with our ideal location at Walchsee and also with our wellness tradition. 'Move & Relax' means stripping away the stresses of the daily grind through exercise and regeneration, and flooding your body with fresh energy. To do just that, use our sauna area and relaxation rooms, be pampered with our selection of massages and cosmetics or pay a visit to the lounge and the hotel bar. Enjoy a swimming holiday in our tasteful hotel at the water, which brings Tyrol charm to Walchsee.
Benefits for you when you book our accommodation:
Lake-side hotel located on the banks of Walchsee
Wellness hotel: Relax and unwind in our 3000m2 wellness and sauna area
Family hotel: Family-friendly hotel
A holiday with style: Pleasure and Tyrolean hospitality in a 4-star hotel in Tyrol at the lake
Walchsee: Enjoy Tyrol on the water
'Small, yet perfectly formed' is the best way to describe our much-loved Walchsee. The swimming paradise, spanning some 100 hectares, nestling in the unique mountain backdrop of the Zahmer Kaiser, is arguably the core of the entire region in the Kaiserwinkl in Tyrol. The clear waters, which are of outstanding swimming and drinking quality standard, are a joy for swimming and to enjoy strolling on the lake promenade.
Yet Walchsee doesn't just turn swimming enthusiasts' heads. Every Wednesday evening in July and August the lake promenade transforms into a unique event location, with live music and a breath-taking laser show. Let your swimming holiday in Austria begin!
Swimming in Walchsee: A holiday at the lake in Tyrol's Kaiserwinkl
Walchsee, which his up to 24 degrees, is regraded as the warmest swimming lake in all of Tyrol – and it nestles in the middle of an impressive Alpine panorama! It tempts you to swim, splash about and dive in: A holiday for all the family. At Walchsee you will find plenty of relaxation along with fun and activities.
The lake promenade and its wonderful green areas and nice access to the lake provide relaxation and harmony. Around Walchsee there is a dreamy backdrop comprising meadows, forests and a breath-taking mountain landscape. Relax on a rubber dinghy, canoe or lilo and enjoy this tranquil idyll. At the swimming area on the east banks you can enjoy a drink at the beach bar and use the tidy lounger area to relax at. And if, as well as swimming, you have a real notion to enjoy some summer sport, there is a beach volleyball pitch available.
Meanwhile, children can enjoy playing on the big water trampoline, or on the iceberg that is anchored in the lake – their thirst for adventure is certainly piqued here. On dry land too a holiday by the lake inspires with its attractive entertainment options. The children's play area with its pirate ship calls, inviting kids to imagine setting sail. The 800 square metre Wibit Aqua Fun park provides even more action. Anyone who is in the mood for sliding, blobbing or using a bouldering wall is in just the right place here. During a holiday by the lake in Austria you will want for nothing!
'Walchsee Highlights'
Water quality: Outstanding swimming water and drinking water quality
Water fun: 800 m² Aqua Fun Park
Dog-friendly: Separate swimming area for dogs with dog swim point (swim beach on the east banks)
Water temperature: Up to 26°C in the height of summer
Boat hire: SUP, water skiing etc.
Offers: Free access to the bathing beach at selected points when you have the Swim Card
Variety in the adventure-filled forest swimming pool in Kössen
A great alternative to Walchsee would be the adventure-filled forest swimming pool in Kössen. With extensive lounger areas, beach volleyball court, slides and much more the outdoor pool area is particularly popular with families. The heated swimming pool is always at an optimum temperature, which means everyone will feel great, even on somewhat fresher days. There are also attractive discounts available for day tickets with the Kaiserwinkl Card.
Other activities for your summer holiday in Tyrol: