Tennis holiday in Austria – Sport at Walchsee
Sporty tennis trip to the Sportresort which has tennis facilities in Walchsee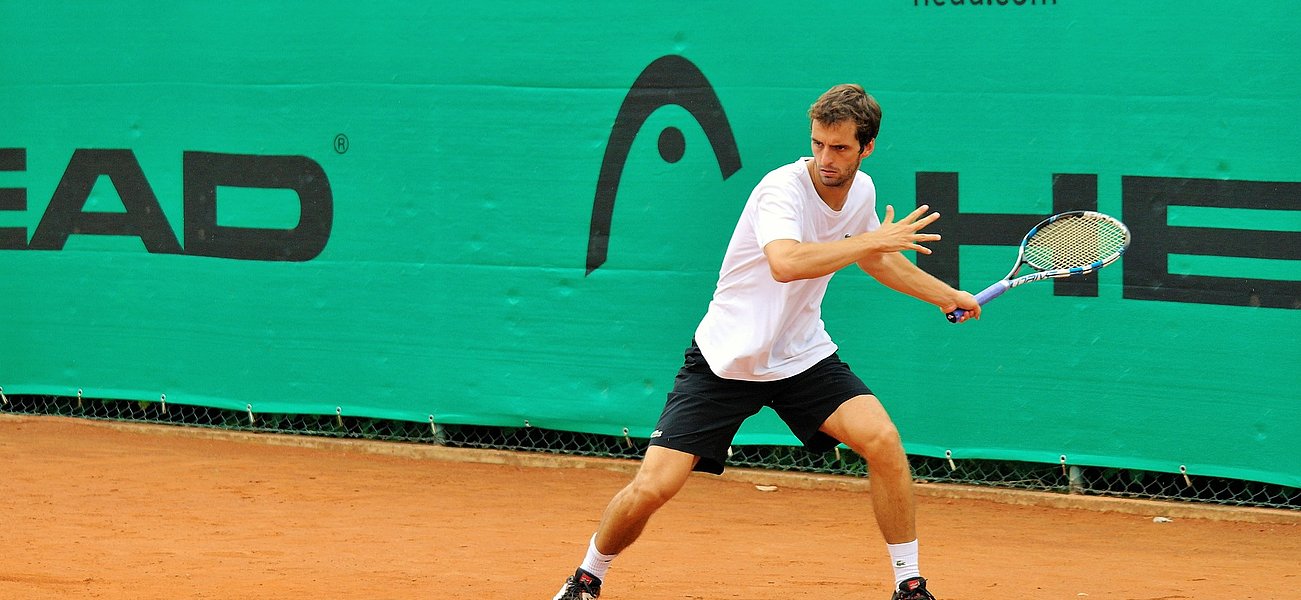 Recuperation follows exercise: Book a holiday and play tennis
Das Walchsee Sportresort thrives on this concept Exercise and regeneration: Move & Relax! Our wellness tradition wholly prescribes to the well-being of body and mind. As a wellness hotel we offer massages, a sauna area and relaxation rooms – as well as fitness opportunities for endurance sports and strength training.
To enjoy an action-packed tennis holiday, why not head to the nearby tennis facilities at Walchsee. These can be booked in cooperation with our hotel and booked at Reception. In combination with the Kaiserwinkl Card, there are discounted prices available for all the family. One offer that you ought not to miss: Let the games begin!
Sport and tennis holiday: tennis facilities at Walchsee
The tennis facilities at Walchsee are just a ten minute walk from the hotel. Here you get to play on four clay courts outdoors and four indoor courts, uninterrupted. As well as reservation of outdoor courts, training sessions are also available during your tennis holiday. This can be enjoyed in the indoor court and the outdoor court.
In summer and when the weather is good, the outdoor clay courts provide a very popular alternative to classic indoor sport. And thanks to the clean and large tennis hall, even when the weather is bad your tennis holiday won't be rained off. Book a trainer in the tennis school or a tennis court to suit your needs right in the hotel.
You can also book the tennis hall online and get an idea of which courts are free or booked: To the booking plan.
Tennis court details at a glance:
4 outdoor clay courts
4 indoor courts
Tennis trainer available to book
Reservation available at hotel Reception
Cost to play a game of tennis: Discount with the Kaiserwinkl Card
Tennis rackets and tennis balls can be hired at the tennis facilities in Walchsee for 10 Euro. For that 'home advantage' you can of course bring your own equipment with you. To play a game of tennis on the outdoor court costs 10 Euro with the Kaiserwinkl Card – A discount of a full 23%! Without it, the price is 13 Euro per session.
The Indoor court is available to book seasonally. In summer the cost is 15 Euro, while in winter it is 18 Euro. Sessions with the trainer to learn how to play tennis, for 45 Euro per session, include the tennis trainer and use of the tennis court.
Cost overview:
Discounts with the Kaiserwinkl Card
Outdoor court for 10 Euro
Indoor courts for 15 Euro (Summer) / 18 Euro (Winter)
Trainer session for 45 Euro
Hire of tennis racket and four tennis balls for 10 Euro
Want to start your tennis holiday straight away and book from home? The Booking plan for the tennis facilities can be seen here.
Other activities for your summer holiday in Tyrol: